We develop and manage your social media platforms so you don't have to. You can expect creative and strategic updates to Facebook, Twitter, Instagram and other social media sites.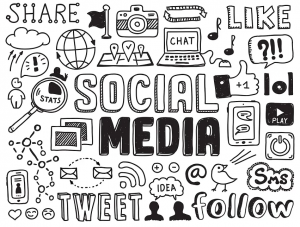 When thinking about the importance of social media when marketing your business, product or service, remember this. . .
78 percent of consumers say that a brand's social content influences their purchase decisions, but 50 percent of online users will only stay on a webpage for 10 seconds before turning their attention somewhere else.
You Only Have Mere Seconds to Hook Your Audience. . .But How?

The answer lies in a little secret called micro-content, but don't let' its micro name fool you. This technique packs a big punch. JS Creative Concepts & Marketing creates compelling content, imagery and video to draw in your target audience where they will be intrigued to join in the conversation and continue to be hungry for more social media content from you.
Drop Us A Note
If you are ready to take advantage of the fastest-growing marketing tool available, and grow your social media reach to attain the results you are looking for, JS Creative Concepts & Marketing would love to help! Contact us below.